Estate agents in Chingford
Chingford - A District Fit for a King
Chingford is a town in east London situated on the edge of Epping Forest and located in the county of Essex. It is just over 8 miles from the centre of London.
The town expanded considerably in the late 19th century becoming part of London's postal district in 1856 and an urban district within the urban conurbation of London in 1894.
Chingford takes its name from the River Ching which runs through the area, but some historians think that the settlement predated the naming of the river, and as 'Ching' is Old English for King, the name derives from the town's royal connections.
A notable royal link is the medieval ancient Epping Forest and the Queen Elizabeth Hunting Lodge used by Henry VIII as a grandstand to watch deer hunting. It was also rumoured that King Henry was at Pimp Hall Barn in King's Road in May 1536 when he heard the gunfire from the Tower of London to announce the death by beheading of his second wife, Anne Boleyn.
In the early 1800s, a local magistrate concerned about Napoleon's plans to invade Britain assembled a homemade army with 70 volunteers to form a company trained in a local farmer's field.
They were decked out in plush uniforms paid for by fundraising in the local community.
The modern development of Chingford really began with the extension of the railway from Walthamstow in 1873 which brought about some piecemeal building to what was then a very rural and isolated spot.
Growth remained pretty slow until around 1918 and then development between the wars was very rapid, especially during the 1930s.
The main post-war developmentwas the London County Council'sFriday Hill estate.
Famous Faces
Chingford has many notablefamous faces including thefootballer, David Beckham, whogrew up in Chingford from the ageof three and went to school here;Beckham began his early footballcareer playing for RidgewayRovers, a local side.
The comedian, Alan Davies, grewup in Chingford and the notoriousgangland brothers, Reggie andRonnie Kray are rather infamouslyburied in Chingford MountCemetery.
Sharp-eyed fans of thehit reality televisionshow TOWIE may spotsome of the pubs in Epping Forest whichfeature regularly indifferent episodes!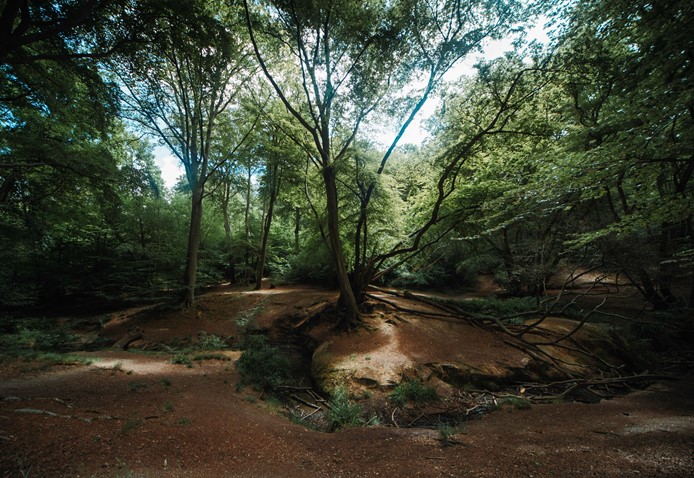 Because Chingford's main growth tookplace after 1920, the housing density ismuch lower than in some of the otherLondon suburbs.
There is plenty of green space withinthe borough which, including the forestand public parks, makes up about aquarter of the total area.
The proximity to Epping Forest and thegreen surroundings means Chingford isa popular location for property hunterslooking for easy access to thecountryside.
There is a choice of housing datingfrom the interwar years up to thepresent day.
Prices are surprisingly affordable,although there are some notableroads that command premiumprices.
For example, Bury Road runs alongone side of Chingford Plain andhas beautiful houses with nearbyaccess to the forest.
Outstanding Schools
Chingford, and Woodford just a coupleof miles away, both have someexcellent primary and secondaryschools, eight of which have an'Outstanding' rating from Ofsted. Popular primaries include ChurchfieldsInfant and Junior School and also StMary's Catholic Primary School, WellsPrimary School and Oakhill.
There are two state secondary schools.These are Trinity Catholic HighSchool in Mornington Road,Woodford, which is co-educational,and Woodford County High Schoolfor Girls. Both of these schoolshave achieved an 'Outstanding'status from Ofsted.
Within easy reach at the top ofWhitehall Road is Bancrofts, a well known co-educationalprivate school which takes childrenfrom age 7-18. Normanhurst inNorth Chingford takes boys andgirls from age 3 up to 16.
Local Attractions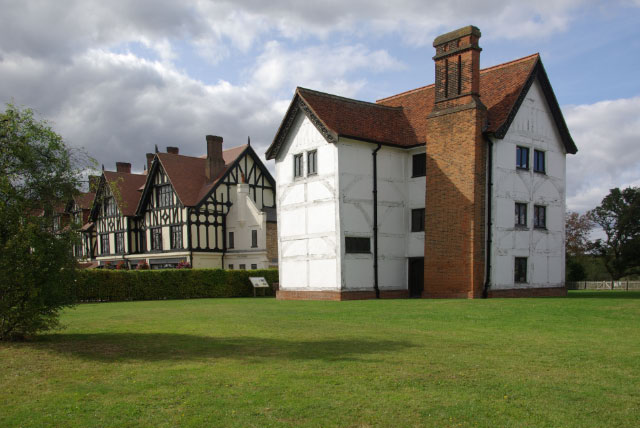 Chingford benefits from easy access toEpping Forest, a medieval woodlandtotalling just under 6,000 acres whichwas given official status as a royalforest by Henry II in the 12th century. Three centuries later, the QueenElizabeth Hunting Lodge was built forKing Henry VIII in 1543 and thenrenovated by Elizabeth I. It still standsoverlooking Chingford Plain. It is astunning and rare example of a timber-framed hunting lodge and is open to the public.
Next door is The View visitor centrewhich is also a museum withinteractive displays and exhibitions ona variety of different themes butproviding plenty of insight into thehistory of the local area.
Epping Forest offers an outdoorplayground for walkers, cyclists andhorse riders. With marked routes forthose travelling on foot or by bikeand plenty of riding stables, you caneven see the forest from horseback.
This medieval forest is easilyaccessible and full of interestingwildlife with history at every turn.
Chingford is also home to ten localparks with plenty of sports facilitiesand children's play areas.
For those who want to reach for thesky then Altitude Adventure offers a never to be forgotten experience.This is an exhilarating sky trailwhich is an aerial experience thewhole family can enjoy. It isdefinitely one for the thrill-seekersbut is an attraction suitable for allages.
Retail Therapy and Sports
Chingford shops have a distinct villagefeel and Chingford even has its ownvillage festival, ChingFest. Station Road which is the mainshopping road in Chingford has a lovelymix of high street favourites like Boots and Clinton Cards interspersed withindependent boutiques, gift shops,restaurants and cafes.
Chingford Mount Road also has anabundance of businesses including supermarkets, taxis and hairdressers.Chingford High Street includesbakeries, grocers, pet shops, homestores, chemists, dentists, opticians and fashion stores. All this alongside popular coffee shops, bars and takeaways. You'll find all the amenities you need here, but of course, Central London is only half an hour away.
Here you'll find everything the WestEnd has to offer, and closer to homeis the huge Westfield ShoppingCentre at Stratford. There is a Bannatyne Health Cluband Spa in Morrison Avenue and ifyou fancy some team sports thenChingford has a leisure centre, rugbyclub, football club and a cricket club.
The Lee Valley Leisure Centre in theLee Valley Park which is five milesaway has a multiplex cinema and agolf course and indoor bowls club. For children, The Play Centre atEdmonton Leisure is a soft playcentre offering a colourful and safeenvironment for children to interactand play.
Eating out
There are several idyllic country pubslocated around Epping Forest. Try the Owl at Lippitts Hill in an areaknown as High Beach, a cosy andfriendly pub with an excellent menu, alovely beer garden and the odd famousface from the TV series TOWIE. For views over Chingford Plain, theRoyal Forest Hotel sits in a proudposition on Rangers Road near theQueen Elizabeth Hunting Lodge. This is a landmark in Chingford openedin 1890 to provide refreshment to Londoners who had come out of thecapital to enjoy the forest which wasfully opened to the public in 1882.
As you might expect in a Londonsuburb, there is a plentiful range ofinternational cuisine on offer. Enjoy Italian food at the TrattoriaIbleo in Station Approach or samplethe fabulous surroundings of the
Bull and Crown, a former pub and aGrade II listed building now home toPrezzo. The Spice Station and The VoujonRestaurant are both populardestinations for Asian food, and E-Four Indian Fusion is great for Indian and Balti. If you fancy a Turkish flavour, tryGokyuzu for the 'best baklava'.There's also Japanese,Mediterranean and Thai food available.
Helens Coffee On The Green is theplace to go for breakfast, brunch orlunch. Here you'll be serveddelicious food and drinks by friendlystaff in a lovely atmosphere.
Travel Connections
Chingford has a centrally located railway station whichis the end of a branch line from London Liverpool Street which takes just half an hour. You can change for the overground at WalthamstowCentral to the Victoria line on the London underground.There is also a station at Highams Park.
There are tube stations within a fifteen to twenty-minute drive away including Woodford, Roding Valley,Loughton and Buckhurst Hill all of which are on theCentral line and run into the city in about thirty minutes.
There are bus routes from Chingford to Walthamstow,Loughton, Leytonstone, Stratford and Ilford and also to Potters Bar and Harlow. The N26 night bus runs toChingford from Trafalgar Square.
There are two buses which depart from Chingford station and travel intocentral London in approximately sixty minutes.
London Heathrow and London Stansted airports takearound an hour and a half to reach from Chingford.
Access to the M25 by car takes less than twentyminutes and the London Orbital motorway offers a linkall around the capital to the home counties both northand south.
Upcoming Developments
Most of the major housebuilders have a presence inChingford but the area hasn't seen the intensedevelopment of some of the other London suburbs. Waltham Forest Council plans to redevelop ChingfordLibrary and add forty new homes to the site.
To be called the 'Chingford Hub', the library will mergewith the nearby Assembly Hall with work expected tofinish in mid-2023. It is the intention to market around50% of the new homes as affordable and aim themtowards local people.
Our Properties
Video walkthrough available
Our Aleks Keqaj Lettings branch